"I'm very pleased to be able to announce that effective immediately, when same-sex spouses apply for a visa, the Department of State will consider that application in the same manner that it will consider the application of opposite-sex spouses. And here is exactly what this rule means: If you are the spouse of a U.S. citizen, your visa application will be treated equally. If you are the spouse of a non-citizen, your visa application will be treated equally. And if you are in a country that doesn't recognize your same-sex marriage, then your visa application will still be treated equally at every single one of our 222 visa processing centers around the world."
John Kerry
Secretary of State
U.S. Embassy London
London, United Kingdom
August 2, 2013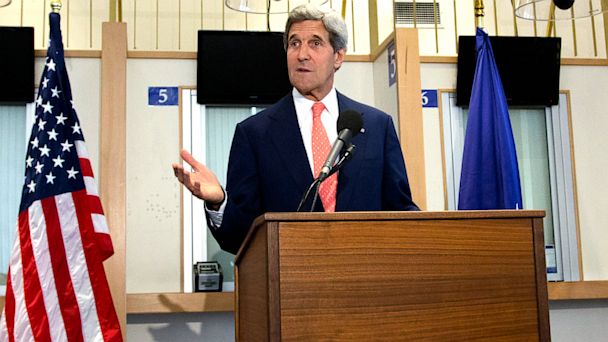 On Friday August 2 Secretary of State John Kerry announced that same-sex marriage is now valid for immigration purposes.
The change follows the June ruling by the U.S. Supreme Court striking down a key provision of the federal Defense of Marriage Act. After the ruling, President Obama ordered a review by all government agencies to deal with rules that might now be considered discriminatory after the high court's decision, including same-sex marriage.
Same-sex marriage is now valid for immigration as long as the marriage is recognized in the "place of celebration" and the same-sex marriage is valid even if the applicant is applying in a country in which same-sex marriage is illegal. The validity of a marriage will depend on whether it was legally valid in the place of celebration, rather than where the applicant lives or comes from. 
The change isn't just good news for married same-sex couples. Starting immediately, same-sex partners of U.S. citizens may apply for fiancé(e) K visas to wed in the United States.
Click here to read the full text of Secretary Kerry's historic speech