Recent events around the world have many of us thinking about how we would handle a sudden crisis. Americans living in Egypt, Libya, Japan, Haiti and elsewhere have had their lives suddenly turned upside down.
In all of these cases consular officers with the U.S. Department of State have been present to lend a hand with preparing emergency travel documents, arranging for evacuation or simply helping family members keep in touch.
As you prepare your own family for a possible emergency, it may be useful to know what services the Department of State can provide to Americans living overseas — and what the department cannoto do. The department's travel hub, http://travel.state.gov, offers the following FAQ:
What is the Department of State's role during a crisis overseas? Do you always evacuate U.S. citizens during a crisis overseas?
The actions we take depend on the nature of the crisis. In some instances, we may only need to provide information on conditions in the country, such as warning about areas of unrest, how and where to seek help, and other useful advice. In more serious situations, we may recommend that U.S. citizens leave the foreign country, and, if commercial transportation is not available, provide departure assistance, as our resources permit.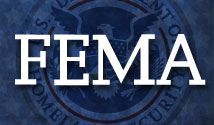 The recent events in Japan serve as a reminder that we should all take action to help protect ourselves and our families in the event of an emergency. In order to best prepare for disasters, either natural hazards or terrorism-related, we'd like to point you to a valuable resource created by the Federal Emergency Management Agency (FEMA). "Are You Ready?: An In-Depth Guide to Citizen Preparedness" is an information source on citizen preparedness and contains step-by-step advice on how to prepare for, respond to, and recover from disasters.
Used in conjunction with information and instructions from local emergency management offices and the American Red Cross, Are You Ready? will give you what you need to be prepared.
Visit the FEMA website to download "Are you Ready?".