What is The Selective Service System?
The Selective Service System is an independent agency within the Executive Branch of the Federal Government. The Director of Selective Service is appointed by the President and confirmed by the Senate. Selective Service is not a part of the Department of Defense.
The Federal law under which the agency operates is the Military Selective Service Act. Under this law, the mission of the Selective Service System is to provide the numbers of men needed by the Armed Forces, within the time required, should Congress and the President decide to return to a draft, in the event of a national emergency. Selective Service would also be responsible for administering a program of alternative service for conscientious objectors.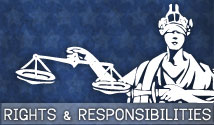 There are many people in India who possess U.S. citizenship but may have never lived in the United States before. American citizenship comes with certain rights and responsibilities that every citizen should be aware of. As a U.S. citizen abroad, you should be aware that certain responsibilities are requirements of all U.S. citizens, regardless of where you live.
All U.S. citizens are required to:
Enter and depart the United States on a valid U.S. passport, regardless of what other nationality you may possess. This is federal law. Sec 215(b) INA [USC 1185]
File an income tax report with the Internal Revenue Service (IRS) each year.
If you are male, register with the Selective Service System at age 18 for possible conscription into the armed forces. (Although no one has been drafted in the U.S. since 1973, draft registration continues for possible reinstatement on some future date.)
All U.S. citizens have the following rights: