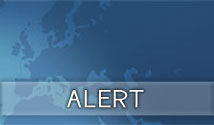 We bring this message to your attention so you can carefully consider the information it contains.  Please pass along the information below to the U.S. citizens in your area or put this information on your notice boards for dissemination.  Thank you for your cooperation.
The U.S. Embassy and U.S. Consulates in India alert U.S. citizens traveling to or residing in India to ongoing security issues.  The U.S. government continues to be concerned that terrorist groups could be planning attacks that could take place in locations throughout India.  U.S. citizens should be alert to the possibility that the death of the terrorist Osama Bin Laden could accelerate decisions by terrorists about the timing of attacks.  U.S. citizens should review the Worldwide Travel Alert issued by the Department of State on May 1, 2011, and the Worldwide Caution of January 31, 2011.
Past terrorist attacks in India have targeted public places frequented by Westerners, including luxury and other hotels, trains, train stations, markets, cinemas, mosques, and restaurants in large urban areas. Attacks have taken place during the busy evening hours in markets and other crowded places, but could occur at any time. In December 2010 an explosive device detonated at Shitla Ghat in Varanasi during evening "aarti," or prayers, killing two persons and injuring 30, including several foreigners. In February 2010, an explosive device detonated at a café in Pune, Maharashtra, killing 10 people, including two foreign nationals, and injuring 50. Beginning in May 2008, several coordinated terrorist attacks occurred in major cities throughout India, to include New Delhi, culminating in the November attacks in Mumbai where over 170 people were killed, including six U.S. citizens.
U.S. citizens are urged to always practice good security, which includes maintaining a heightened situational awareness and a low profile. While traveling in India you are advised to monitor local news reports, vary your routes and times in carrying out daily activities, and consider the level of security present when you visit public places, including religious sites, or choosing hotels, restaurants, and entertainment and recreation venues.
U.S. citizens living or traveling abroad are encouraged to enroll with the nearest U.S. Embassy or Consulate through the State Department's travel website https://travelregistration.state.gov/ibrs/ui/ so that they can obtain updated information on travel and security.  U.S. citizens without Internet access may enroll directly with the nearest U.S. Embassy or Consulate.  By enrolling, U.S. citizens make it easier for the Embassy or Consulate to contact them in case of emergency.  For additional information, please refer to "A Safe Trip Abroad".
For the latest security information, U.S. citizens traveling abroad should regularly monitor the Department's Internet website where the Worldwide Caution and current Travel Warnings and Travel Alerts can be found.  Up-to-date information on security can also be obtained by calling 1-888-407-4747 toll free in the United States and Canada or, for callers outside the United States and Canada, a regular toll line at 1-202-501-4444.  These numbers are available from 8:00 a.m. to 8:00 p.m. Eastern Time, Monday through Friday (except U.S. federal holidays).  U.S. citizens are also encouraged to read the Country Specific Information for India. 
U.S. citizens with questions or concerns may contact the American Citizens Services Unit of the Embassy or the Consulates General for further information: