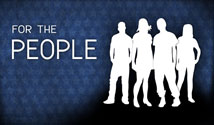 U.S. Women's Soccer Advances to Quarterfinals of 2011 Women's World Cup
After surviving an exciting 2 weeks of the World Cup group stage, the U.S. Women's National Team advances to play Brazil in the quarterfinals on July 10 in Dresden.
The U.S. opened the World Cup with a 2-0 win against North Korea. Then they dominated Colombia in a 3-0 rout last Saturday before a sold out crowd of 25,475 at the Rhein-Neckar-Arena. The U.S. women hit a road block in Wolfsburg on Tuesday, losing 2-1 to a disciplined squad of Swedes. This loss ended the team's unbeaten streak in group play after 18 matches.
The U.S. finished the first stage with 6 points for second place in Group C and therefore will face the winner of Group D. [...]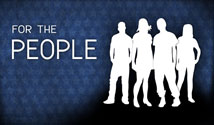 The U.S. Women's National Team arrived in Dresden on Thursday, June 24 and are preparing for the opening game showdown against North Korea this afternoon at 12:15. The U.S. team is playing in Group D and has its next match against Colombia in Sinsheim at 11:30 a.m. on Saturday, July 2. The American [...]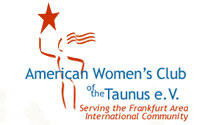 The American Women's Club of the Taunus has launched a new and improved website, with a more user-friendly layout and enhanced features; check it out here: http://www.awctaunus.org.
Are you familiar with the American Women's Clubs? They are English-speaking clubs that welcome all nationalities, offering support, friendships and networking to women and their families who live or have recently moved overseas. They organize a wide range of activities, services, and social, sports and hobby groups. All of these activities and programs are designed to get members involved and connected. [...]