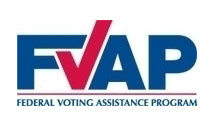 If your absentee ballot still hasn't arrived, it's time to use the "back-up" ballot, the Federal Write-In Absentee Ballot (FWAB). The FWAB is the official substitute for ballots that do not reach overseas and military voters on time. Visit FWAB.
You also have a second option if you are registered to vote in one of the following states: Alabama, Arizona, Colorado, Delaware, Georgia, Idaho, Illinois, Indiana, Kentucky, Maine, Maryland, Minnesota, Mississippi, Missouri, Montana, Nebraska, New Mexico, Nevada, New York, Pennsylvania, Rhode Island, Texas, Utah, Washington, and West Virginia. People registered in these states can vote electronically!
We've posted additional details about this project on our Voter Assistance Site.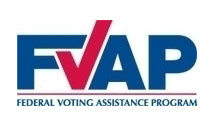 The November 2nd General Election is approaching! By registering to vote, you have taken the first step in helping to shape your state's future. If you have not already requested your absentee ballot, do so immediately. It's simple and it's fast. Go to FVAP.gov and use our online registration and absentee ballot assistant to have your forms completed, printed out, and ready to send back home.