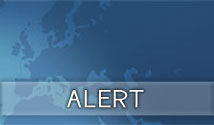 The U.S. Department of State alerts U.S. citizens traveling and residing abroad to the enhanced potential for anti-American violence given recent counter-terrorism activity in Pakistan. Given the uncertainty and volatility of the current situation, U.S. citizens in areas where recent events could cause anti-American violence are strongly urged to limit their travel outside of their homes and hotels and avoid mass gatherings and demonstrations. U.S. citizens should stay current with media coverage of local events and be aware of their surroundings at all times. This Travel Alert expires August 1, 2011.
U.S. Embassy operations in affected areas will continue to the extent possible under the constraints of any evolving security situation. U.S. government facilities worldwide remain at a heightened state of alert. These facilities may temporarily close or periodically suspend public services to assess their security posture. In those instances, U.S. Embassies and Consulates will make every effort to provide emergency services to U.S. citizens. U.S. citizens abroad are urged to monitor the local news and maintain contact with the nearest U.S. Embassy or Consulate.
Media coverage of local events may cause family and friends to become concerned for their loved ones traveling and residing abroad. We urge U.S. citizens to keep in regular contact with family and friends. U.S. citizens living or traveling abroad are encouraged to enroll in the Department of State's Smart Traveler Enrollment Program (STEP), to receive the latest travel updates and information and to obtain updated information on travel and security issues. [...]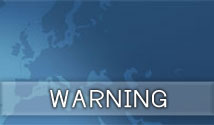 For up-to-date consular information on the Situation in Egypt, including the current State Department travel warning, visit travel.state.gov's direct page here: http://go.usa.gov/Y5F.
For specific information for U.S. citizens wishing to depart Egypt on U.S. government-chartered transportation, click here: http://go.usa.gov/YIH.
To continue monitoring this situation, check travel.state.gov regularly or follow the State Department on Twitter @TravelGov or @StateDept.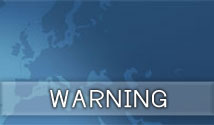 The Department of State has issued this Worldwide Caution to update information on the continuing threat of terrorist actions and violence against U.S. citizens and interests throughout the world. U.S. citizens are reminded to maintain a high level of vigilance and to take appropriate steps to increase their security awareness. This replaces the Worldwide Caution dated February 12, 2010, to provide updated information on security threats and terrorist activities worldwide. [...]