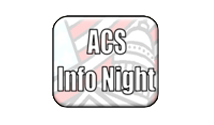 On Wednesday, September 26th, the U.S. Consulate-General Frankfurt will host an American Citizen Information Night in our Atrium from 4:30 to 6:30 p.m.  All Americans residing abroad and their immediate families are invited.  The evening will be a fun, casual event intended to introduce Americans to the Consulate and the services that it has to offer. 
Clubs, schools and places of worship that work with Americans will be on hand to talk about their activities.  The consulate staff will be ready to answer questions about citizen services, federal benefits, taxes, immigration and voting.
 Check out our website for more information regarding this event.
We look forward to seeing you on Wednesday, September 26th.  If you have any questions, please do not hesitate to write us at GermanyACS@state.gov.