The Consular Agency in Bremen will be closed from August 8 through September 9, 2011. The Consular Agency will re-open on Monday September 12, 2011.
For information on the Bremen Consular Agency, please check our website. Please also note[...]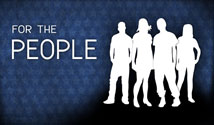 U.S. Women's Soccer Advances to Quarterfinals of 2011 Women's World Cup
After surviving an exciting 2 weeks of the World Cup group stage, the U.S. Women's National Team advances to play Brazil in the quarterfinals on July 10 in Dresden.
The U.S. opened the World Cup with a 2-0 win against North Korea. Then they dominated Colombia in a 3-0 rout last Saturday before a sold out crowd of 25,475 at the Rhein-Neckar-Arena. The U.S. women hit a road block in Wolfsburg on Tuesday, losing 2-1 to a disciplined squad of Swedes. This loss ended the team's unbeaten streak in group play after 18 matches.
The U.S. finished the first stage with 6 points for second place in Group C and therefore will face the winner of Group D. [...]