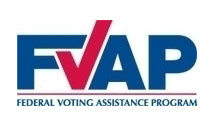 If your absentee ballot still hasn't arrived, it's time to use the "back-up" ballot, the Federal Write-In Absentee Ballot (FWAB). The FWAB is the official substitute for ballots that do not reach overseas and military voters on time. Visit FWAB.
You also have a second option if you are registered to vote in one of the following states: Alabama, Arizona, Colorado, Delaware, Georgia, Idaho, Illinois, Indiana, Kentucky, Maine, Maryland, Minnesota, Mississippi, Missouri, Montana, Nebraska, New Mexico, Nevada, New York, Pennsylvania, Rhode Island, Texas, Utah, Washington, and West Virginia. People registered in these states can vote electronically!
We've posted additional details about this project on our Voter Assistance Site.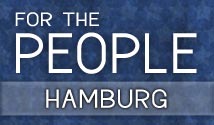 On Monday, November 15, from 10:30 – 13:30, the Consulate General in Hamburg will be offering American Citizen Services. Passport applications, reports of birth abroad as well as notarials are possible (credit card payment only, no EC cards). Prior registration is required at ACSBerlin@state.gov.
To make an appointment, please send us an email with your full name and date of birth as well as the service you request to ACSBerlin@state.gov. If you have additional questions, please consult http://germany.usembassy.gov/acs/
Thank you, and we look forward to seeing you on November 15.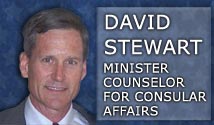 Welcome to our new blog for U.S. citizens. We are excited about this project and hope that you will be as well. With the launch of For the People, we hope to start a dialogue with U.S. citizens visiting or living in Germany and to provide you with up-to-date news and information.
We wouldn't be here without you – the State Department's main purpose overseas is to provide services for U.S. citizens, and Germany has one of the largest American expatriate communities in the world. Approximately 180,000 U.S. citizens live in Germany, and last year we provided services, such as passport renewals and emergency assistance, to over 40,000 citizens. With that many customers, we're constantly trying to improve our services and make sure that we communicate with U.S. citizens effectively. We'll use this blog to make sure that you know right away about any changes in our services or any important information for U.S. citizens living or visiting overseas, so make sure to check back frequently, subscribe to our RSS feed, or bookmark this page so you can always find us quickly.
Finally, we are new at this and would love to get feedback on how we're doing. Feel free to comment on any posts and email us with suggestions for new posts or series of posts. We hope to hear from you often.
David Stewart is the Minister-Counselor for Consular Affairs in Mission Germany.